In trading, compression serves as a reliable indicator that price is approaching a significant level capable of triggering a substantial and noteworthy market reaction. Upon scrutinizing price charts, one can readily observe that a pronounced price movement, often referred to as a "shoot" or "impulse swing," is consistently followed by a phase of compression. During this compression phase, price exhibit a decline in volatility.
KEY TAKEAWAYS ON HOW TO TRADE COMPRESSION:
•When price is moving towards a significant level or institutional level, it will most likely move in compression for smart money accumulation
• The reason price moves in compression is to collect more orders on both sides. then choose a direction, either sell-side or buy-side direction will be taken.
•After that, price will use any institutional reference point to pick a certain direction, either buy or sell. This could be your order block ord air value gap being used as a point of reference to change direction.
Conclusion:
In conclusion, it is important to distinguish between compression and consolidation in trading. While consolidation is characterized by equal highs and lows, compression involves price movement either upward or downward while remaining within a compressed range. During compression, higher highs and lower lows are formed instead of equal highs and lows seen in consolidation.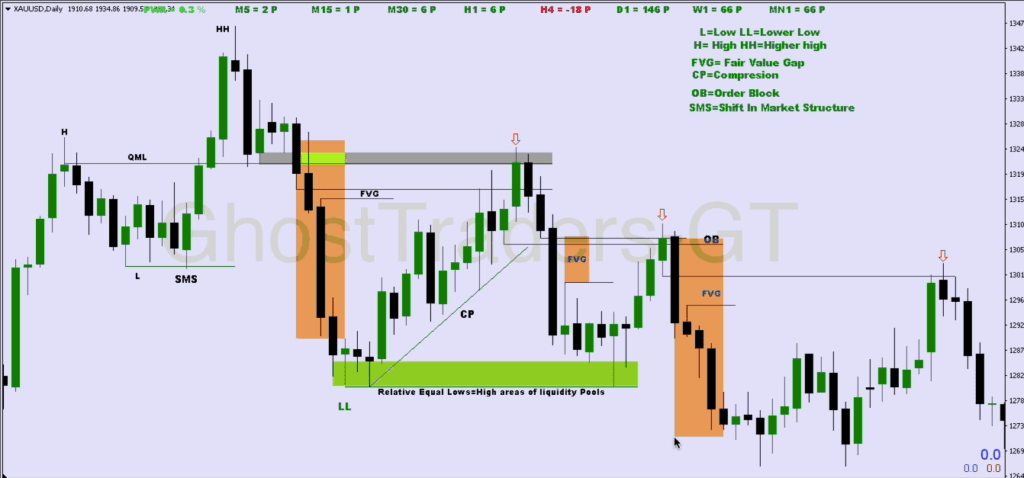 It is crucial to note that compression is typically followed by an impulse swing. Therefore, whenever you observe price undergoing compression, it is essential to search for potential reference points ahead. These reference points, such as order blocks or fair value gaps, can act as significant indicators for future price direction.
To delve deeper into the intricacies of trading compression, we encourage you to stay updated with our latest news and insights. Additionally, we invite you to explore our website blog, where we share valuable tips and strategies related to trading compression.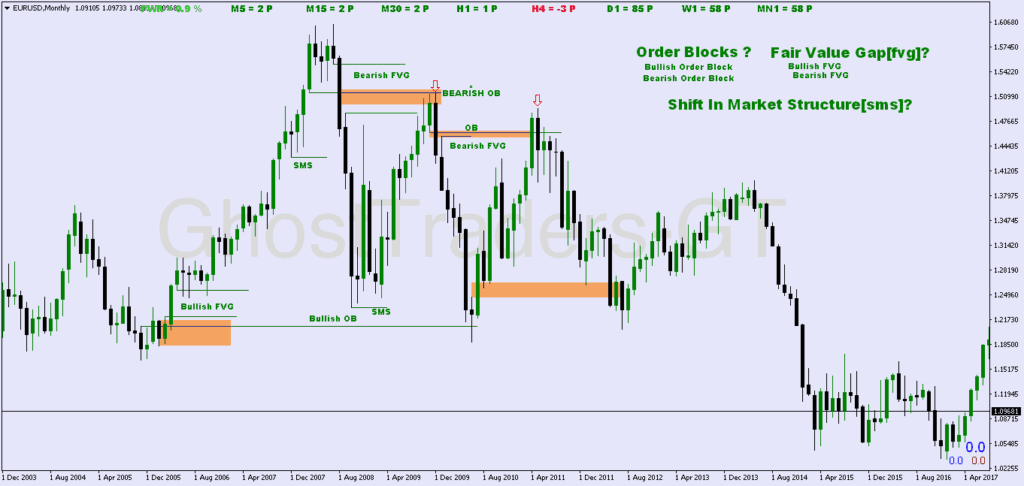 We hope that this information has provided you with a clear understanding of how to navigate compression in your trading endeavors. Should you require further assistance or have any questions, please do not hesitate to reach out to us. We are dedicated to assisting you in making the most of your trading experiences.
Wishing you successful and profitable trading with compression.
Best regards,
Ndumiso Phelembe
GhostTraders
Check our :
Related Post: Supply and Demand
We are sorry that this post was not useful for you!
Let us improve this post!
Tell us how we can improve this post?