This eurusd trading setup review will help you see how we frame trading setups using the forex intraday model under the day trading course. the model mainly focuses on hunting set up during the new york kill zone which is between 07:00 am -10:00 am New York Time(NYT).
Daily|Weekly Bias:
This is how I framed my bearish bias on eurusd by looking at the following criteria:
We had Buy Side Liquidity(BSL)Taken Out
Then Shift In Market Structure (SMS) which indicates, a bearish institutional order flow
Daily Fair Value Gap as Our Draw on liquidity
Look for sell profiles in a smaller time to sell short and exit on daily fvg
EURUSD DAILY TIME FRAME
Intraday Timeframe Analysis:
During NY KIll Zone 07:00-10:00 am NYT, we hunt for sell setups based on higher time frame daily bias.
Buy Side Liquidity BSL Collected Than shift in Market Structure
Retracement into FVG After Shift Market Structure
Re-entry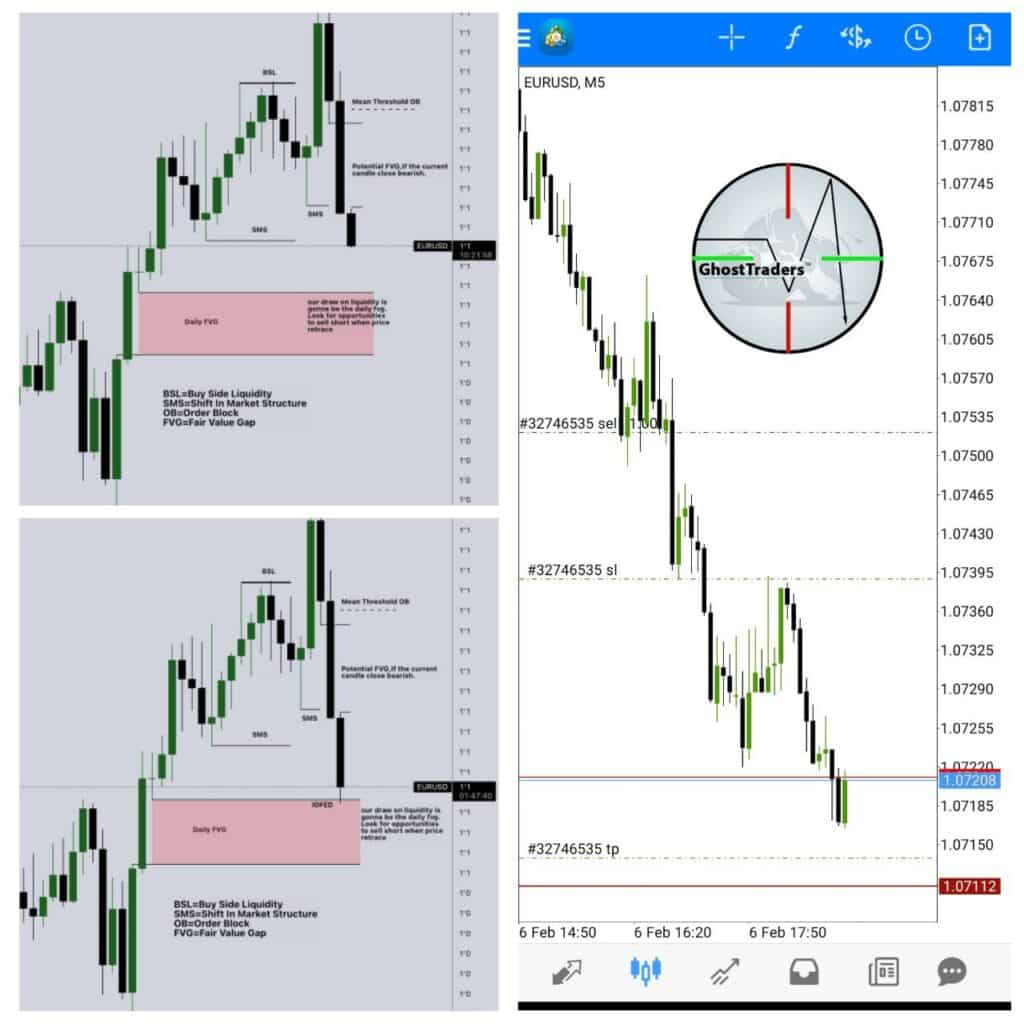 Narrative:
-We Framed Bias Based on higher time frame charts and went to the smaller time frame and look for sell setups on eurusd using the forex intraday trading model.
-During New York Kill Zone We looked for a sell setup as per the trading model.
-Daily Fair Value Gap was out Drew on liquidity therefore we used it as our take profit
The Type of Trading Model:
Forex Intraday Model which is taught on the day trading course. you can find the model notion template of the guide here, This is the trading model we used on the eurusd trading setup. You can also watch the full video of the setup review on youtube but if we are to watch the above two videos, no need to go to youtube.
We are sorry that this post was not useful for you!
Let us improve this post!
Tell us how we can improve this post?